News: 2022
Updates to senior Paradigm team: Ryan Zenzen announced as President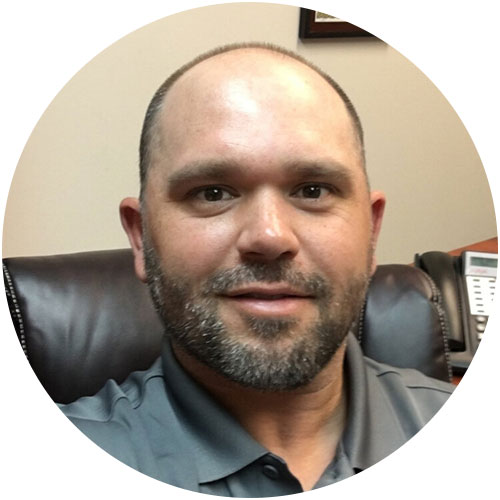 May 2, 2022
ARLINGTON, Texas - Paradigm Traffic Systems, Inc. a premier distributor of Traffic Signal Equipment and ITS Solutions in the State of Texas, announces updates to its senior management team with the promotion of Ryan Zenzen to President of the Company, effective as of May 2, 2022. Mr. Zenzen has been a key member of Paradigm since 2010 and in this new role, he will lead the daily activities of the company.
Jerry Priester, Chief Executive Officer of Paradigm Traffic Systems said: "Ryan is a trusted leader in the traffic signal, ITS and connected vehicle industry with a track record of organizational and management skills to successfully oversee the operations of the company. Zenzen has been instrumental in the recent growth experienced at Paradigm, by bringing tailored-solutions to agencies in the State of Texas and carrying out our corporate vision. Having worked closely with Ryan and seeing him develop as a leader in our company, I am very confident that he will continue to do so as President."
Mr. Zenzen joined the signal industry in 2001 as a field technician. Since that time, he has excelled in his career and advanced to various roles including project management, sales management, and most recently, Vice President of Operations. With each stage, his strong work ethic taught to him by his father, Pete Zenzen, has helped him to develop into an industry leader.
About Paradigm Traffic Systems: Established in 1994, Paradigm Traffic Systems boasts a staff of expert technicians and signal service professionals, bringing over two hundred years of combined traffic signal service experience to the table. With exclusive relationships with many top manufacturers, coupled with the technical expertise to ensure proper installation and operation, Paradigm offers a complete solution for our customers' traffic signal and ITS needs. #TeamParadigm
---
Next >>
Improving street safety at Houston Public Works - Applied Information partner story
<< Previous
Improving fire and traffic safety in Addison, Texas with Paradigm and Applied Information