News: 2023
Paradigm and Candlelite Inn help serve meals at Mission Arlington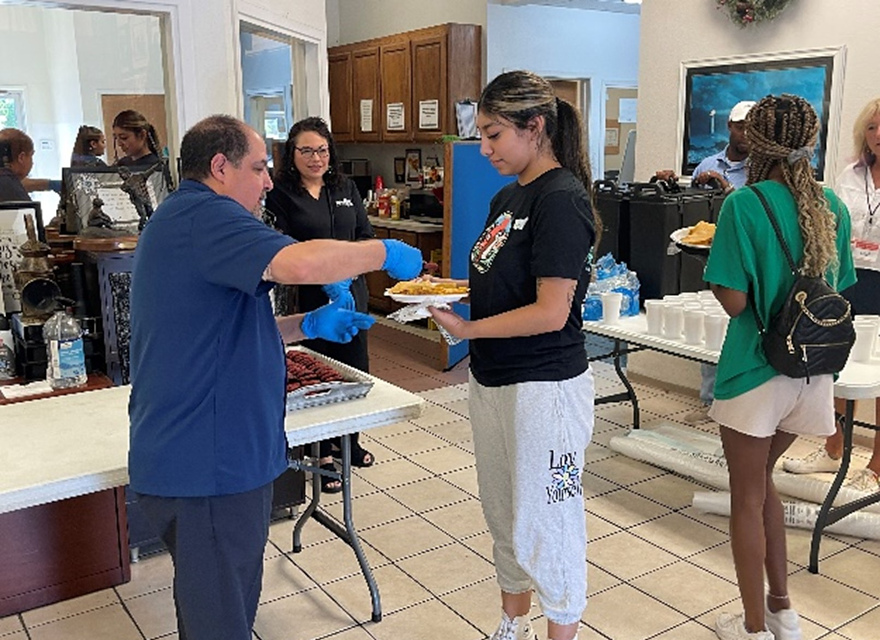 August 8, 2023
ARLINGTON, Texas - Paradigm Traffic Systems, in partnership with the Candlelite Inn restaurant on East Division Street, is honored and humbled to have helped serve a hot meal several times this year to the wonderful volunteers and folks of Mission Arlington®.
Many people in the DFW metroplex area recognize Tillie Burgin, known as Ms. Tillie, as a generous and unselfish woman who started Mission Arlington® and later Mission Metroplex® to do God's work. Mission Arlington® opened its doors on August 1, 1986 and continues to be surrounded by a wonderful family of supporters. Individuals, families, civic organizations, schools, churches, and businesses all join together to help Mission Arlington® / Mission Metroplex® fulfill their mission of serving God and loving God's people.
Paradigm Traffic staff are truly blessed to have worked alongside Darrell Wood and Nickie Kerr of the Candlelite Inn to assist them in their work to help Mission Arlington. Thanks for the opportunity.
---
<< Previous
Smart City technology reduces congestion in Tyler, Texas