News: 2023
Paradigm Traffic and Applied Information showcase solutions at ITS America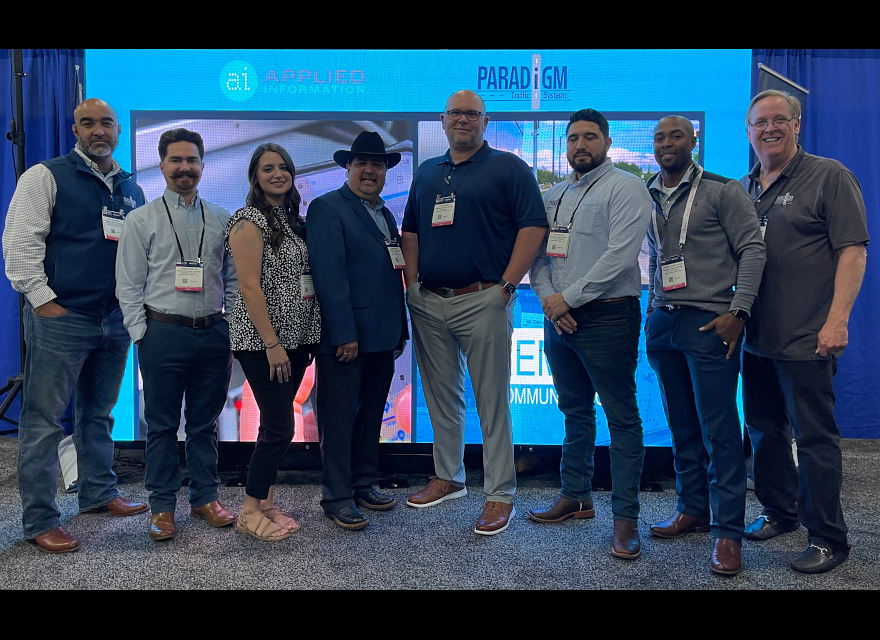 May 1, 2023
GRAPEVINE, Texas - Paradigm Traffic, the premier supplier of ITS solutions in Texas, Oklahoma, and New Mexico, together with Applied Information, the leading provider of Intelligent Transportation System (ITS) technology, showcased its latest products and solutions at ITS America, held in Grapevine, Texas from April 25-27, 2023. The event brought together industry experts, thought leaders, and innovators to explore new technologies and solutions that are driving the industry forward.
At the conference, Paradigm highlighted the latest products designed to meet the evolving needs of our industry. Two new demonstration items from Applied Information were the Street Light Monitoring unit and the signal cabinet Lock Controller Unit with an NFC tag feature. These solutions leverage the latest technologies and provide customers with a seamless and intuitive user experience.
Paradigm also spotlighted several North Texas agencies that are Paradigm Traffic customers, using our large video wall. Agencies and personnel will be able to access these videos on the Applied Information YouTube channel.
We would like to take a moment to express our gratitude to everyone who stopped by our booth at ITSA. Your presence and engagement made the event a huge success and a lot of fun. We appreciate your interest in our products and solutions and hope that you found the information and insights we shared helpful. We value your feedback and look forward to continuing the conversation with you. Thank you once again for your support and for making the event such a memorable one.
For more information on Paradigm and our solutions, visit paradigmtraffic.com and/or appinfoinc.com.
---
Next >>
Ricky Cruz joins Team Paradigm as Field Service Technician
<< Previous
Missouri City, TX: A small town making big improvements in traffic safety